WELCOME TO RUDELYN'S SARI SARI STORE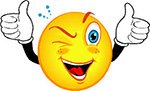 NOTE:

READY FOR SHIPPING PRODUCTS: Upon placing your order, you will receive it after 2-5 days. We ship via USPS.

Please track your order after 48 hours.



REFUNDS AND EXCHANGES
1. Make sure tags are intact when returning the products to us. We allow returns and exchanges for 1 time ONLY in case of unfit clothes,unfit shoes,unfit rings and others. THE BUYER WILL SHOULDER THE SHIPPING FEE.
2. No stain,no damaged,no smell
3. Make sure no dog, cat furs.
4. Upon receiving your order (we do based by USPS) and you are not satisfied, please contact us after 24 hours. Please ship back the product right away for unsatisfied products if you intend to return or want a replacement. If you failed to return the items/products with in 3 days this means SOLD OUT! Please contact us for the return address.
NOTE: UPON PURCHASING ANY ITEM IN OUR STORE, THIS MEANS YOU ABIDE AND AGREED TO OUR STORE POLICIES. THANK YOU VERY MUCH FOR YOUR UNDERSTANDING.
_________________________________
MISCELLANEOUS
1.PLEASE IGNORE THE TAG SIZES.
2. Products might get folded.
3. NOTE: Upon purchasing any item from our store, this means that you abide and agreed to our store policies. Thank you very much for your understanding.
__________________________
Thank you very much for your orders. Thank you for choosing our store. Just a friendly reminder from our store.
1. We are not responsible for any lost and damaged orders.
2. USPS cannot track outside United States. Once your order is out of our country this means its your country who is responsible for it.
3. If you didn't receive your order after 30-45 days, please let us know. Thank you very much.